It's Tuesday, which means it's time for new books! Here are a few of the books out today you should add to your TBR. This is a very small percentage of the new releases this week, as well as a few others you may have missed from recent weeks. Make sure to stick around until the end for some more Book Riot resources for keeping up with new books. The book descriptions listed are the publisher's, unless otherwise noted.
Blood Like Fate by Liselle Sambury
Voya Thomas may have passed her Calling to become a full-fledged witch, but the cost was higher than she'd ever imagined.
Her grandmother is gone.
Her cousin hates her.
And her family doesn't believe that she has what it takes to lead them.
What's more, Voya can't let go of her feelings for Luc, sponsor son of the genius billionaire Justin Tremblay — the man that Luc believes Voya killed. Consequently, Luc wants nothing to do with her. Even her own ancestors seem to have lost faith in her. Every day Voya begs for their guidance, but her calls go unanswered.
As Voya struggles to convince everyone — herself included — that she can be a good Matriarch, she has a vision of a terrifying, deadly future. A vision that would spell the end of the Toronto witches. With a newfound sense of purpose, Voya must do whatever it takes to bring her shattered community together and stop what's coming for them before it's too late.
Even if it means taking down the boy she loves — who might be the mastermind behind the coming devastation.
Reasons to read it: For "well if it isn't the consequences of my actions" in book form. Seriously, Voya is going through it in this one, and readers of the first book will understand why. Blood Like Fate offers a lot of what made the first book so good, like great character development, an interesting magic system, and inclusion of modern social issues, all set in a fairly contemporary setting. This grants a satisfying conclusion to Voya's story, and readers new to the duology should consider starting with Blood Like Magic and circling back to this one.
Bronze Drum by Phong Nguyen
A stunning novel of ancient Vietnam based on the true story of two warrior sisters who raised an army of women to overthrow the Han Chinese and rule as kings over a united people, for readers of Circe and The Night Tiger.
Gather around, children of Chu Dien, and be brave.
For even to listen to the story of the Trưng Sisters is, in these troubled times, a dangerous act. In 40 CE, in the Au Lac region of ancient Vietnam, two daughters of a Vietnamese Lord fill their days training, studying, and trying to stay true to Vietnamese traditions. While Trung Trac is disciplined and wise, always excelling in her duty, Trung Nhi is fierce and free spirited, more concerned with spending time in the gardens and with lovers.
But these sister's lives — and the lives of their people — are shadowed by the oppressive rule of the Han Chinese. They are forced to adopt Confucian teachings, secure marriages, and pay ever‑increasing taxes. As the peoples' frustration boils over, the country comes ever closer to the edge of war.
When Trung Trac and Trung Nhi's father is executed, their world comes crashing down around them. With no men to save them against the Han's encroaching regime, they must rise and unite the women of Vietnam into an army. Solidifying their status as champions of women and Vietnam, they usher in a period of freedom and independence for their people.
Vivid, lyrical, and filled with adventure, The Bronze Drum is a true story of standing up for one's people, culture, and country that has been passed down through generations of Vietnamese families through oral tradition. Phong Nguyen's breathtaking novel takes these real women out of legends and celebrates their loves, losses, and resilience in this inspirational story of women's strength and power even in the face of the greatest obstacles.
Reasons to read it: Get this one for ancient Vietnamese sisters who take a break from studying and having Hot Girl Summers to rally the other women of the country and defend themselves. While this is a fictionalized account, the Trưng sisters actually lived and had amassed an army of 80,000 women that fought and won against their oppressors. They're Vietnamese icons to this day. This is the history I need! You truly love to see it.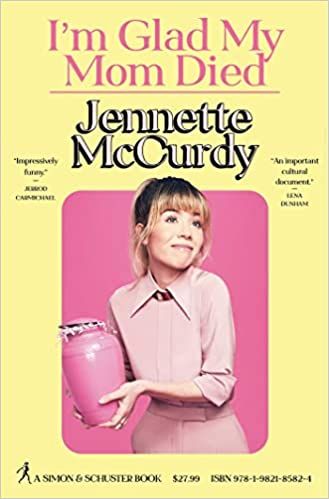 I'm Glad My Mom Died by Jeanette McCurdy
A heartbreaking and hilarious memoir by iCarly and Sam & Cat star Jennette McCurdy about her struggles as a former child actor — including eating disorders, addiction, and a complicated relationship with her overbearing mother — and how she retook control of her life.
Jennette McCurdy was 6 years old when she had her first acting audition. Her mother's dream was for her only daughter to become a star, and Jennette would do anything to make her mother happy. So she went along with what Mom called "calorie restriction," eating little and weighing herself five times a day. She endured extensive at-home makeovers while Mom chided, "Your eyelashes are invisible, okay? You think Dakota Fanning doesn't tint hers?" She was even showered by Mom until age 16 while sharing her diaries, email, and all her income.
In I'm Glad My Mom Died, Jennette recounts all this in unflinching detail — just as she chronicles what happens when the dream finally comes true. Cast in a new Nickelodeon series called iCarly, she is thrust into fame. Though Mom is ecstatic, emailing fan club moderators and getting on a first-name basis with the paparazzi ("Hi Gale!"), Jennette is riddled with anxiety, shame, and self-loathing, which manifest into eating disorders, addiction, and a series of unhealthy relationships. These issues only get worse when, soon after taking the lead in the iCarly spinoff Sam & Cat alongside Ariana Grande, her mother dies of cancer. Finally, after discovering therapy and quitting acting, Jennette embarks on recovery and decides for the first time in her life what she really wants.
Told with refreshing candor and dark humor, I'm Glad My Mom Died is an inspiring story of resilience, independence, and the joy of shampooing your own hair.
Reasons to read it: After you let that title marinate, McCurdy's memoir will have you laughing and crying as you sneak a peak into the life of a child star. This is so engaging, it may become a quick read for many who appreciate the facts of a life presented with biting transparency.
Three Assassins by Kotaro Isaka
Suzuki is an ordinary man until his wife is murdered. To get answers and his revenge, Suzuki abandons his law-abiding lifestyle and takes a low-level job with a front company operated by the crime gang Maiden, who are responsible for his wife's death. Before long, Suzuki finds himself caught up in a network of quirky and highly effective assassins:
The Cicada is a knife expert.
The Pusher nudges people into oncoming traffic.
The Whale whispers bleak aphorisms to his victims until they take their own lives.
Intense and electrifying, Three Assassins delivers a wild ride through the criminal underworld of Tokyo, populated by contract killers who are almost superhumanly good at their jobs.
Reasons to read it: Fans of Isaka's witty, assassin-filled Bullet Train are in for a similar, if not less complicated treat. The world created here is highly imaginative and chaotic, with very engaging characters. This prequel to Bullet Train is a super fun and wild ride.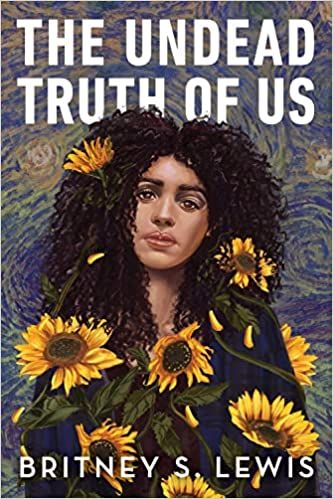 The Undead Truth of Us by Britney S. Lewis
Sixteen-year-old Zharie Young is absolutely certain her mother morphed into a zombie before her untimely death, but she can't seem to figure out why. Why her mother died, why her aunt doesn't want her around, why all her dreams seem suddenly, hopelessly out of reach. And why, ever since that day, she's been seeing zombies everywhere.
Then Bo moves into her apartment building ― tall, skateboard in hand, freckles like stars, and an undeniable charm. Z wants nothing to do with him, but when he transforms into a half zombie right before her eyes, something feels different. He contradicts everything she thought she knew about monsters, and she can't help but wonder if getting to know him might unlock the answers to her mother's death.
As Zharie sifts through what's real and what's magic, she discovers a new truth about the world: Love can literally change you ― for good or for dead.
In this surrealist journey of grief, fear, and hope, Britney S. Lewis's debut novel explores love, zombies, and everything in between in an intoxicating amalgam of the real and the fantastic.
Reasons to read it: This is the grief + fear + zombies combination I'm sure many of us didn't know we needed! While Lewis's subject matter is a little unexpected, her prose is poetic and her description of sensory details affecting. Family dynamics, love, and horror all converge in this surreal and super original debut.
Mad About You by Mhairi McFarlane
Harriet Hatley is the most in-demand wedding photographer in town, but she doesn't believe in romance, loathes the idea of marriage, and thinks chocolate fountains are an abomination. Which is why, when her long-time partner proposes, she panics. Suddenly Harriet is single…and living down the hall from her ex. She needs a new apartment, like, yesterday.
Enter Cal Clarke, a hopeless romantic who just experienced his own wedding-related disaster. Harriet and Cal are like chalk and cheese, but as they go from strangers to roommates to friends, it becomes clear they're both running from something. When Harriet's most heavily guarded secret comes to light, her world implodes. And Cal, with his witty humor and gentle advice, is a surprising source of calm at the center of the storm.
With her career, friendships, and reputation on the line, Harriet must finally face her past in order to take control of her future. Because if she's willing to stop playing it safe and risk everything to share her truth, real love and happiness may be waiting on the other side…
Reasons to read it: Cal and Harriet's dynamic is super charming and refreshingly real. Their romance is one you could picture actually happening, and you'll feel like rooting for them. Despite their great, developing relationship, the real highlight of this book is the character growth, which includes contending with a past toxic and traumatic relationship.
Other Book Riot Resources for New Book Releases
All the Books, our weekly new book releases podcast, where Liberty and a cast of co-hosts talk about eight books out that week that we've read and loved.
The New Books Newsletter, where we send you an email of the books out this week that are getting buzz.
Finally, if you want the real inside scoop on new releases, you have to check out Book Riot Insiders' New Releases Index! That's where I find 90% of new releases, and you can filter by trending books, Rioters' picks, and even LGBTQ new releases!