So you want to read a bestseller. You could go to just about any bookstore and pick something off the bestseller wall, but what if you want to know the book that's selling the most across the country? Getting that answer isn't as simple as it first appears. Every bestseller list, from the New York Times to Amazon, has its own cryptic criteria and data sources, which means they all shake out a little differently.
That's where this list comes in. We mashed together the five biggest bestseller lists to see where they overlap to get a bird's eye view of the biggest books of the moment. To get these numbers, we look at the USA Today overall top 10; Publishers Weekly overall top 10; the New York Times top 10, both Combined Print & E-Book Fiction and Combined Print & E-Book Nonfiction lists; Amazon Charts top 10, both Fiction and Nonfiction; and Indie Bestsellers top 10, Fiction and Nonfiction, both Paperback and Hardcover. New additions to the list this week are bolded.
This list continues to have a lack of diversity on many levels, including being disproportionately by white authors. Some new releases you should know about are The Fraud by Zadie Smith ️and Creep: Accusations and Confessions by Myriam Gurba.
Books On All Five Bestseller Lists:
Fourth Wing by Rebecca Yarros (Publishers Weekly #3, USA Today #3, NYT #4, Amazon #2, Indie Bestsellers #9)
Books On Four Bestseller Lists:
Holly by Stephen King (Publishers Weekly #1, USA Today #1, NYT #1, Indie Bestsellers #1)
Things We Left Behind by Lucy Score (Publishers Weekly #2, USA Today #2, NYT #2, Indie Bestsellers #9)
Tom Lake by Ann Patchett (USA Today #5, NYT #6, Amazon #1, Indie Bestsellers #2)
Assistant to the Villain by Hannah Nicole Maehrer (Publishers Weekly #7, USA Today #6, NYT #10, Indie Bestsellers #10)
Books On Three Bestseller Lists:
Killers of the Flower Moon by David Grann (NYT #1, Amazon #6, Indie Bestsellers #1)
Outlive: The Science and Art of Longevity by Peter Attia and Bill Gifford (NYT #2, Amazon #3, Indie Bestsellers #3)
Atomic Habits by James Clear (Publishers Weekly #8, Amazon #1, Indie Bestsellers #5)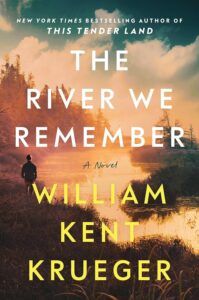 Payback in Death: An Eve Dallas Novel by J. D. Robb (Publishers Weekly #4, USA Today #8, NYT #3)
The Body Keeps the Score by Bessel van der Kolk (NYT #3, Amazon #5, Indie Bestsellers #7)
American Prometheus by Kai Bird and Martin J. Sherwin (NYT #8, Amazon #10, Indie Bestsellers #2)
A Court of Thorns and Roses by Sarah J Maas (USA Today #9, Amazon #10, Indie Bestsellers #2)
The River We Remember by William Kent Krueger (USA Today #10, NYT #5, Indie Bestsellers #10)
---
Go beyond the bestseller lists with made-for-you book recommendations from TBR, our book recommendation service!
Find more news and stories of interest from the book world in Breaking in Books.
Source : The Bestselling Books of the Week, According to All the Lists